Paper and beyond 2018 (organised by CEPI – Confederation of European Paper Industries)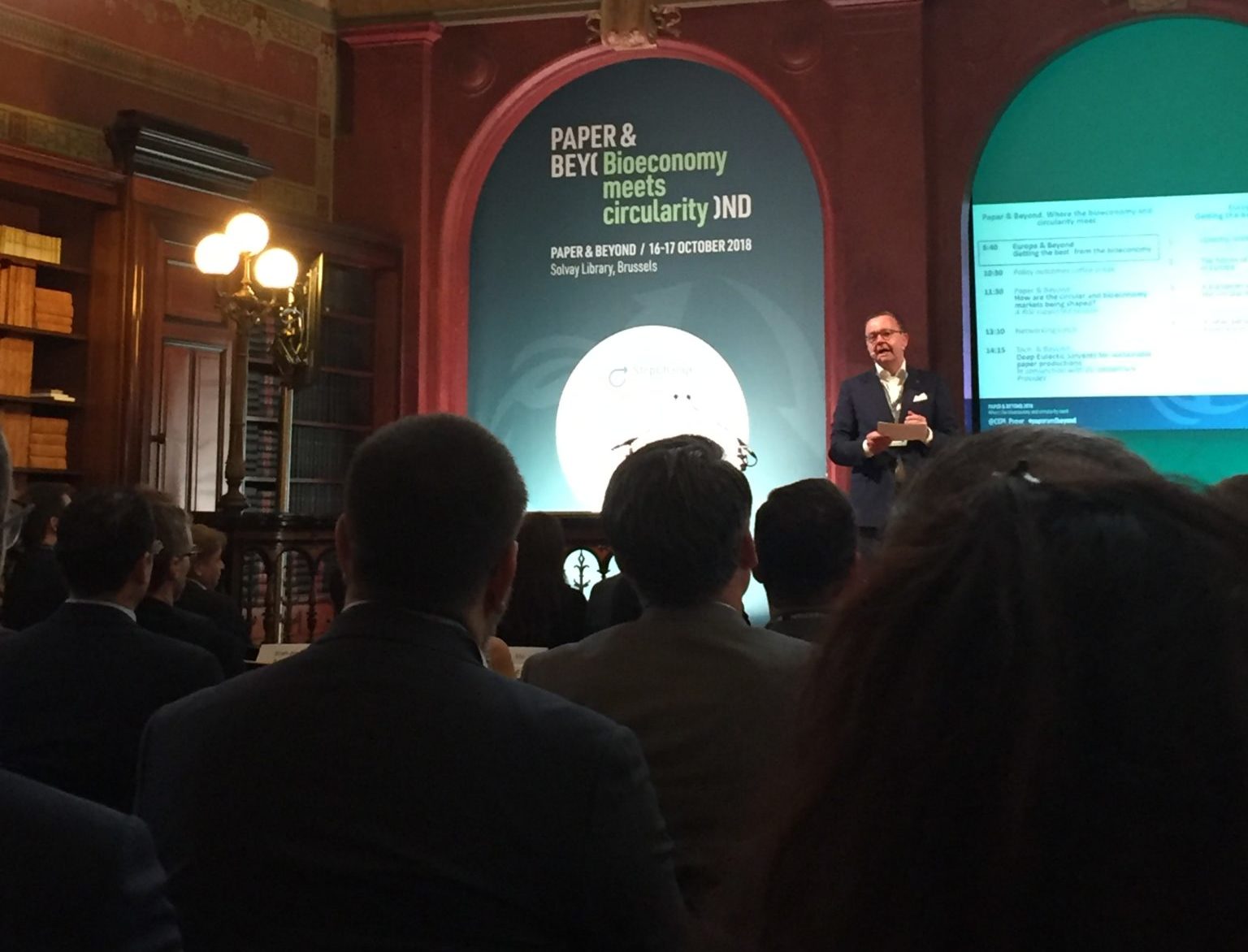 Paper and beyond 2018 gathered representatives of Europe's major pulp and paper producers, manufacturers, customers, researchers and national organisations.
The first day was dedicated to the BLUE SKY YOUNG RESEARCHERS & INNOVATION AWARD during which promising young researchers explained their research topics and the results obtained. Topics included for example, a spider silk strong nanocellulose filaments or paper-based electrodes for fuel cells
The second day started with a session called : "Europe & Beyond – Getting the best from the bioeconomy". The future of bioeconomy in Europe as well as the role of policies for the development of bioeconomy and circularity were discussed. Highlights of initiatives going on in China were provided by Peggy Liu, a world-renowned sustainability expert on China.
The second session focused on bioeconomy markets with analyses on nanocellulose, cartonboard and containerboard and graphic paper markets.
Finally, the event hosted the final conference of the EU-funded project PROVIDES which has confirmed the Deep Eutectic Solvents (DES) technology.