20 partners from 5 countries
Paperchain consortium is composed by 20 partners from 5 countries (Portugal, Spain, Slovenia, France and Sweden).
The consortium is structured in five local demonstration activities and several organizational structures to guarantee the unity of the aim and outcomes of the project.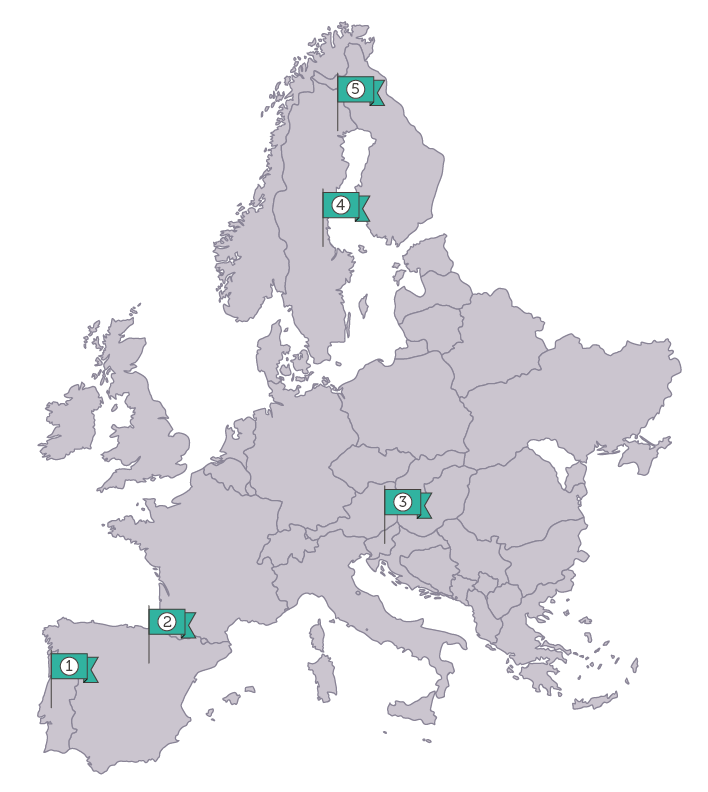 The partners along with the supporting parties cover the whole value chain of each local demonstration activity, which includes academia, public authorities, waste generators and end-users.