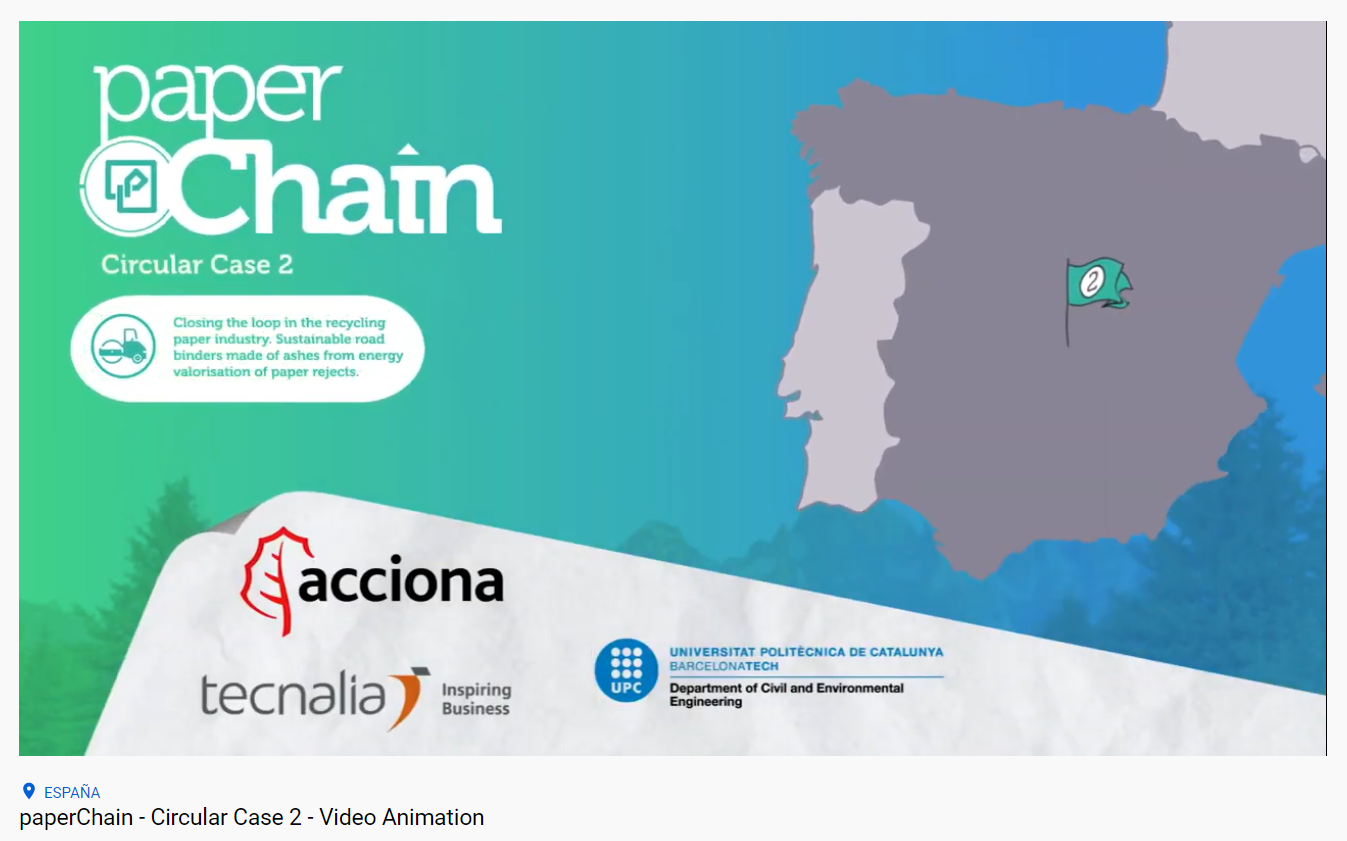 We continue with the series of animation videos of the different Circular Cases in which the paperChain project is divided. This time it is the turn of the pilot developed in Spain and coordinated by ACCIONA, the Circular Case 2.
The pilot has demonstrated technically, environmentally and socio-economically that white fly paper ash (WPA) from an energy recovery plant for paper rejects can be used as hydraulic binders in roads. In this way, we managed to avoid landfill disposal, replacing lime and cement for different types of stabilised soils.
For more information, please visit our website or contact us.