World Resources Forum 2019 (WRF19) – H2020 Industrial Symbiosis side-event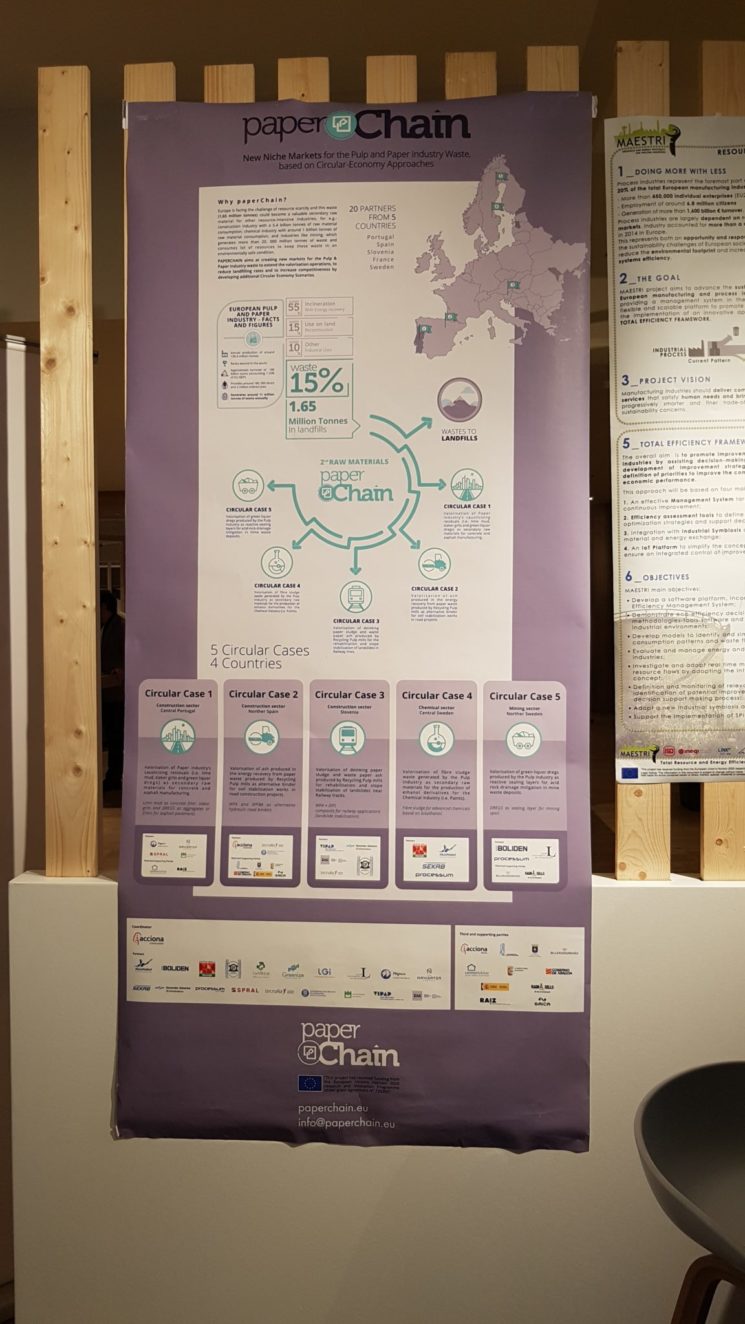 On 25th and 26th of February, World Resources Forum 2019 was celebrated in Antwerp (Belgium). During this congress a side event was organized by some European-funded projects with a common focus on Industrial Symbiosis topic. 
This side event joined the following projects: paperChain, Fissac, Maestri, Sharebox, Symbioptima, Epos, Scaler, Urbanrec, Spring.
paperChain consortium was represented by their coordinator Juan José Cepría (ACCIONA CONSTRUCTION, Spain) and by Karmen Pfizer (ZAG, Slovenia) who were able to present the results of the Circular Cases carried out in 2018: CC2 and CC3.
Industrial Symbiosis has been a cross-cutting theme across several H2020 projects focusing on a great variety of sectors. Within this initiative, the different project teams were able to join forces in presenting their outcomes and successes in different sectors, settings and aspects of Industrial Symbiosis. The main objective has been to strengthen relations, sharing methodologies and knowledge and taking the opportunity for finding opportunities and collaborations in further projects and researches.
paperChain project brings in an industrial symbiosis model centred in the use of different waste streams generated by a resource intensive sector, the European Pulp and Paper Industry, as valuable feedstock for three resource intensive sectors: construction sector, mining sector an chemical industry.